Yunhe PAN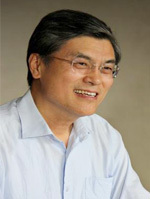 Pan Yunhe was born on 4 November, 1946 in Hangzhou, Zhejiang Province. He graduated from the Department of Architecture, Tongji University, Shanghai in 1970. After graduating as master of Computer Science in Zhejiang University, he served there as a professor, chairman of computer science & engineering department, and directors of artificial intelligence institute and industrial design institute of Zhejiang University. From May 1995 to August 2006, he served as the president of Zhejiang University. From June 2006 to June 2014, he served as the executive vice president of Chinese Academy of Engineering (ministerial level). He is also a member of the Academic Degrees Committee of China's State Council, the consultant of the China Association for Science and Technology, the honorary director-general of China Image and Graphics Association.
Pan Yunhe is one of the pioneers in the field of intelligent CAD and computer arts. He has been engaged in computer graphics, computer-aided design, artificial intelligence and industrial design research for a long time. He has undertaken many important research projects, and achieved serious important research results in the fields of computer art, intelligent CAD, digital heritage preservation, and digital libraries, which had won several national, provincial and ministerial level scientific and technological awards. He has published many articles.
Pan Yunhe was elected as the member of the Chinese Academy of Engineering in 1997.
Raj Reddy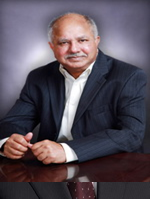 Dr. Raj Reddy is the Mozah Bint Nasser University Professor of Computer Science and Robotics in the School of Computer Science at Carnegie Mellon University. From 1960-63, Dr. Reddy worked as an Applied Science Representative for IBM Corp. in Australia. He was an Assistant Professor of Computer Science at Stanford from 1966-69. He joined the Carnegie Mellon faculty as an Associate Professor of Computer Science in 1969. He became a Full Professor in 1973, and a University Professor in 1984. He served as the founding Director of the Robotics Institute from 1979 to 1991 and as the Dean of School of Computer Science from 1991 to 1999.
Dr. Reddy received a BE degree from the Guindy Engineering College of the University of Madras, India in 1958 and an MTech degree from the University of New South Wales, Australia, in 1960. He received a Ph.D. degree in Computer Science from Stanford University in 1966. Dr. Reddy's research interests include the study of human-computer interaction and artificial intelligence. His current research interests include Million Book Digital Library Project; Fiber To The Village Project; and Learning by Doing.
His professional honors include: Fellow of the Institute of Electrical and Electronics Engineers, Fellow of the Acoustical Society of America, Fellow of the American Association for Artificial Intelligence, Member of the National Academy of Engineering and Member of the American Academy of Arts and Sciences. He was president of the American Association for Artificial Intelligence from 1987 to 89. He is a recipient of the IBM Research Ralph Gomory Fellow Award in 1991.
Dr. Reddy was awarded the Legion of Honor by President Mitterand of France in 1984 and Padma Bhushan by President of India in 2001. He was awarded the ACM Turing Award in 1994, the Okawa Prize in 2004, the Honda Prize in 2005, and the Vannevar Bush Award in 2006. He served as co-chair of the President's Information Technology Advisory Committee (PITAC) from 1999 to 2001. He has been awarded honorary doctorates (Doctor of Science Honoris Causa) from SV University, Universite Henri-Poincare, University of New South Wales, Jawaharlal Nehru Technological University, University of Massachusetts, University of Warwick, Anna University and the Indian Institute for Information Technology (Allahabad), Andhra University and IIT Kharagpur. He serves on the Board of Governors of Peres Institute for Peace in Israel.
Zhiqiang WU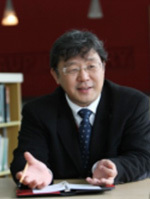 Prof. WU Zhiqiang gets his Doctor degree from Technical University of Berlin and currently is Vice President of Tongji University, professor and doctoral tutor of College of Architecture and Urban Planning, Academician of Royal Swedish Academy of Engineering Science, and Honorary Fellow of American Institute of Architects. He also serves as Chief Planner of EXPO 2010 Shanghai, Co-Chair of International Steering Committee of World Planning School Congress, Permanent Member of UNESCO-UIA World Architectural Education Council, Member of Advisory Committee - Creative Economy-United Nations Special Unit for South-South Cooperation, UNDP, Vice President of Urban Planning Society of China, Vice President of China Association of Building Energy Efficiency, Vice President of China Green Building Council and Director of CGBC Green Campus Committee.
Otthein Herzog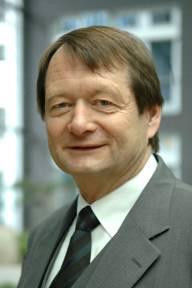 Otthein Herzog received his MSc (Diploma) in Mathematics from the University of Bonn, Germany in 1972, and his PhD in Computer Science from the University of Dortmund, Germany, in 1976.
From 1977 to 1993, he worked for IBM Germany in various technical and managerial positions in software development where he was responsible for software product development and, from 1986-1993, for research and development of advanced knowledge-based systems while he directed the IBM Institute for Knowledge-based Systems in the IBM Scientific Center founded by him.
From 1993-2009 he held the position of the chaired professor of Artificial Intelligence at the University of Bremen, Germany, where he was the founder and director of the research and technology transfer institute TZI – Center for Information and Communication Technologies from 1995 to 2009 with more than 160 fulltime researchers.
He was the Co-PI and director (together with Prof. Scholz-Reiter) of the DFG-funded Collaborative Research Center (SFB) 637 on "Autonomous Cooperating Logistic Processes" from 2004-2014, and among many other international projects, he directed the EU Integrated Project "Wearable Information Technology at Work" from 2004-2009 with 42 European partners.
He continues to work as a research professor at the University of Bremen, andsince 2010, he also holds the Wisdom Professorship of Visual Information Technologies at Jacobs University Bremen.
In 1998, he became affiliate professor in the Machine Learning and Inference Laboratory of George Mason University, Fairfax, VA, USA, and since 2015, he holds a honorary professorship at CIUC, Tongji University, Shanghai, as National Senior International Expert.
His current research interests include Knowledge Management and coordination through Multi-Agent Systems for Industry 4.0 and Logistics 4.0, ICT for Smart Cities, Wearable Computing for work processes and health as well as AAL applications, and the semantic analysis of images and videos. In these research fields he has (co-)authored more than 260 refereed scientific publications.
Since 2006, Dr. Herzog is Fellow of acatech – German National Academy of Science and Engineering, where he is involved in the current projects on Industry 4.0 and Big Data. He also served at the acatech Board from 2011-2013 and serves as the Vice Chairman of the acatech Topical Network Information and Communication Technologies. He is elected Fellow of GI – German National Computer Society since 2008, and member of the ACM and DAGM. Since many years,he also serveson various boards of German research institutions, and since 2015, on the Governing Board of IKCEST - International Knowledge Centre for Engineering Sciences and Technology, Beijing, China.
Kechang XIE
Xie Kechang is a Member of the Chinese Academy of Engineering (CAE), a member of the National Academy of Engineering of America, and a specialist in coal chemical engineering.
From 2010-2014, he held positions as the vice-president of Chinese Academy of Engineering (CAE). Since the year of 1998, he has served as the vice chairman of China Association for Science and Technology, member of the Standing Committee of CPPCC, Deputy Director of Science and Technology Department of Ministry of Education, China. From 1995 to 2010 he served as the President of Taiyuan University of Technology.
With a long-term involvement in fundamental research, technological development and teaching in relation to coal chemical engineering, professor Xie has made great contribution to the understanding of relations between coal structure and reactivity. He has also been involved in development of de-sulfurization agents and their applications in coal gasification. He has twice served as the chief scientist of "973" National Basic Research Programs of China and is currently heading a project entitles "Basic research on the polygeneration applications of syngas from a combination of gasified and pyrolyzed coal gas". As a chief researcher, he has been honored with a number of prizes, five books and 25 patents.
Professor XIE Kechang was born on October 5, 1946 in Taiyuan, Shanxi Province. In 1968, he graduated from Tianjin University, and completed his Master's Degree of Science at Taiyuan Institute of Technology. From 1983 to 1985, he furthered his study as a visiting scholar at University of South Carolina, U.S.A. Between 1998 and 1999 he finished his doctoral paper at Shinshu University of Japan and got the Ph.D. degree in Engineering in Energy.
Hsiao-Wuen Hon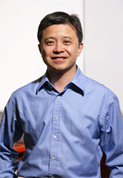 Dr. Hsiao-Wuen Hon is the Chairman of Microsoft Asia-Pacific R&D Group, and Managing Director of Microsoft Research Asia. Dr. Hon oversees Microsoft's research and development activities as well as collaborations with academia in Asia Pacific.
An IEEE Fellow and a Distinguished Scientist of Microsoft, Dr. Hon is an internationally recognized expert in speech technology. He serves on the editorial board of the international journal Communications of the ACM. Dr. Hon has published more than 100 technical papers in international journals and at conferences. He co-authored a book, Spoken Language Processing, which is a graduate-level textbook and reference book in the area of speech technology used in many universities all over the world. Dr. Hon holds three dozen patents in several technical areas.
Dr. Hon has been with Microsoft since 1995. He joined Microsoft Research Asia in 2004 as a Deputy Managing Director, and was promoted as Managing Director in 2007. In 2014, Dr. Hon was appointed as Chairman of Microsoft Asia-Pacific R&D Group. In addition, he founded and managed the Microsoft Search Technology Center (STC) from 2005 to 2007 and led development of the Microsoft internet Search product (Bing) in Asia Pacific.
Prior to joining Microsoft Research Asia, Dr. Hon was the founding member and architect of the Natural Interactive Services Division at Microsoft Corporation. Besides overseeing all architectural and technical aspects of the award winning Microsoft® Speech Server product, Natural User Interface Platform and Microsoft Assistance Platform, he is also responsible for managing and delivering statistical learning technologies and advanced search. Dr. Hon joined Microsoft Research as a senior researcher in 1995 and has been a key contributor to Microsoft's SAPI and speech engine technologies. He previously worked at Apple Computer, where he led research and development for Apple's Chinese Dictation Kit.
Dr. Hon received a Ph.D. in Computer Science from Carnegie Mellon University and a B.S. in Electrical Engineering from National Taiwan University.
Eduardo M. Krieger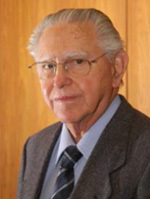 Eduardo M. Krieger is graduated in Medicine in 1953, specialized in physiology supervised by Bernardo Houssay (Nobel Prize, 1947). From 1957 to 1985, worked at the Medical School of Ribeirão Preto-USP, where he became Emeritus Professor. From 1985 to 2010: directed a multidisciplinary team at the Hypertension Unit, Heart Institute of the Medical School of the University of São Paulo (InCor-FMUSP). His main research field is experimental and clinical hypertension, especially the neurogenic mechanism.
He collaborated in the discovery of the converting enzyme inhibitors extracted from the bothrops venom. From 1993 to 2007: President of the Brazilian Academy of Sciences. From 1998 to 2002: Chairman of the Committee on Science and Technology in Developing Countries (COSTED) of the International Council of Science. From 2000 to 2003: co-chairman of the InterAcademy Pannel-IAP, representing Brazil at the Executive Committee of the InterAcademy Council-IAC (2000-2010), and the Inter-Academy Medical Panel (2010-current). He is currently the director for International Relations of the Medical School of the University of São Paulo, member of the National Council of Science and Technology, and the Vice-President of São Paulo Research Foundation - FAPESP.
Wen GAO
Gao Wen is a computer expert, born on March 7, 1956 in Dalian in Liaoning Province, with his native place being Muping County in Shandong Province. He graduated from University of Tokyo in 1991with a doctoral degree in electrical engineering. He is currently a professor at Peking University.
With a long-time commitment to artificial intelligence algorithms and systems research, Prof. Gao has made important contributions in related fields including efficient video codec algorithms and standardization, image retrieval, video analysis, human face recognition, and sign language recognition, which have brought him a good number of awards including one second prize of National Award for Technological Invention and five second prizes of National Award for Progress in Science and Technology. He was named IEEE Fellow in 2009 for his contribution to object-based video expression and scalable video coding technology and its standardization, and received the China Computer Federation (CCF) Wang Xuan Award in 2010 for his outstanding achievements in audio and video codecs theories, their standards and applications.
Prof. Gao was elected as a CAE Member in 2011.
Narayanaswamy Balakrishnan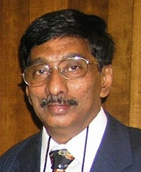 Prof. N. Balakrishnan received his B.E. (Hons.) in Electronics and Communication from the University of Madras in 1972 and Ph.D. from the Indian Institute of Science in 1979. He then joined the Department of Aerospace Engineering as an Assistant Professor. He was a Professor at the Department of Aerospace Engineering and at the Supercomputer Education and Research Centre. Currently, he is Honorary Professor at the Supercomputer Education and Research Centre. He has held the positions of Associate Director of the Indian Institute of Science during September 2005 to March 2014; Chairman, Division of Information Sciences during 1999-2005; Chairman, Supercomputer Education and Research Centre during 1994-2001.
His areas of research where he has several publications in the international journals and international conferences include Numerical Electromagnetics, High Performance Computing and Networks, Polarimetric Radars, Aerospace Electronic Systems, Information Security, Complex Social Networks and Digital Library.
He has received many awards including the Padmashree by the President of India, 2002, Prof S N Mitra Memorial Award, 2013 of the Indian National Academy of Engineering, IETE Diamond Jubilee Medal 2013, Homi J. Bhabha Award for Applied Sciences, 2004, JC Bose National Fellowship in 2007, the Alumni Award for Excellence in Research for Science & Engineering by IISc, 2001, Millennium Medal of the Indian National Science Congress in 2000, PhD (Honoris Causa) from Punjab Technical University in 2003, the CDAC-ACS Foundation Lecture Award in 2008 and the Academy Excellence Award, Defence Research and Development Organization in 2009. He was the NRC Senior Resident Research Associate at the National Severe Storms Laboratory, Norman, Oklahoma, U.S.A. from 1987-1989. He was a visiting research scientist at the University of Oklahoma in 1990, Colorado State University in 1991 and is a Visiting Professor at Carnegie Mellon University from 2000 till 2006. He is an Honorary Professor in Jawaharlal Nehru Centre for Advanced Scientific Research (JNCASR).
He is a Fellow of The World Academy of Sciences (TWAS), Indian National Science Academy, Indian Academy of Sciences, Indian National Academy of Engineering, National Academy of Sciences and Institution of Electronics & Telecommunication Engineers.
He is one of the Directors of Industrial Finance Corporation of India, Data Security Council of India, and a member of the Council of CDAC, Member of the Joint Advisory Board of Carnegie Mellon University at Qatar, and Member of the Board of Governors of IIT Kharagpur, and Indian Institute of Information Technology and Management, Kerala.
He was in the past, a member of the National Security Advisory Board, a Part-Time Member of the Telecom Regulatory Authority of India, one of the Directors of the Bharat Electronics Limited (BEL), Director at the Bharat Sanchar Nigam Limited (BSNL), and the Board of Governors of IIT Delhi and of IIT Madras a member of the Council of the Indian Statistical Institute Kolkata, and Director of the Central Bank of India and CDOT-Alcatel Research Centre at Chennai.
More details can be found at http://swati.dli.ernet.in/balki